Special Address: The 2017 Shantarakshita Award
Special Address: The 2017 Shantarakshita Award
The inaugural Shantarakshita Award was presented by Eric Colombel and Marcus Perman of Tsadra Foundation and received by Bryan Cuevas (3rd) for The All-Pervading Melodious Drumbeat (Penguin Random House, 2015), Wulstan Fletcher and Helena Blankeleder (2nd) for Treasury of Precious Qualities: Book Two (Shambhala Publications, 2013), and Gavin Kilty (1st) for A Lamp to Illuminate the Five Stages (Library of Tibetan Classics, Wisdom Publications, 2013). As the first place winner of the inaugural award, Gavin Kilty addressed the assembly with heartfelt words of thanks to his teachers, employers, and editors (Thupten Jinpa and David Kittelstrom) and shared a bit about his his love of translation and of the great masters who influenced him.
Event: TT Conference 2017 – Award
Date: June 3, 2017 – 1:00 pm
Speakers: Eric Colombel, Gavin Kilty, Marcus Perman
Topics: Awards
Eric Colombel
Tsadra Foundation (President and Founder)
Eric Colombel is the president and founder of Tsadra Foundation, a nonprofit trust established in 2000 to provide vital funding for the combined study and practice of Tibetan Buddhism in the west. He has been a student of Buddhism from the age of 17, studying the Tibetan language at INALCO in Paris and Buddhist theory and practice at various Buddhist centers, receiving teachings and transmissions from teachers of all the principal Tibetan traditions. Educated in IT, as a young student in Paris he created the first digital script for the Bhutanese Dzong-kha language system. Later in New York he was instrumental in developing the digital architecture for the then radically new Asian Classics Input Project. In 2000 he decided to use a western philanthropic model as a means for contributing to the furthering of wisdom and compassion in Western minds through the creation of Tsadra Foundation.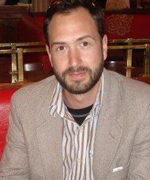 Marcus Perman
Tsadra Foundation
Marcus Perman is the Director of Research at Tsadra Foundation, a nonprofit trust established to provide vital funding for the combined study and practice of Tibetan Buddhism in the west. Marcus graduated from St. Lawrence University with honors in Psychology and Philosophy and graduated from Naropa University with an MA in Indo-Tibetan Buddhism, focusing on Tibetan and Sanskrit languages. He studied extensively at Nitartha Institute and from 2007 to 2008 he studied at Tibet University in Lhasa. Marcus has been developing a specialized library for Tibetan Buddhist translators in Boulder, Colorado and is the organizer of the Translation & Transmission Conference series.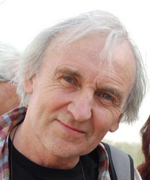 Gavin Kilty
Institute of Tibetan Classics; FPMT
Gavin Kilty has been a full-time translator for the Institute of Tibetan Classics since 2001. Before that he lived in Dharamsala, India, for fourteen years, where he spent eight years training in the traditional Geluk monastic curriculum through the medium of class and debate at the Institute of Buddhist Dialectics. He teaches Tibetan language courses in India and Nepal, and is a translation reviewer for the organization 84000, Translating the Words of the Buddha. Included among his published translations are Ornament of Stainless Light, Mirror of Beryl, Lamp Illuminating the Five Stages, and Splendor of an Autumn Moon.